Your Journey Starts With You…
Our name Aislinn is an Irish word that means dream. Aislinn Medical Spa invites you to look and feel your best with the help of our providers. Our mission is to help individuals achieve their dreams and believe in themselves, rediscovering their confidence along the way. We offer a variety of aesthetic medical procedures and massage services.
Julie Waddell, MD
MD
Dr Julie Waddell has a broad range of experience in preventive health, bioidentical hormone restoration, ideal body composition restoration, non invasive skin restoration, and anti-aging therapies. She has been a Board Certified Family Physician for over 21 years. Over the past 12 years, she has successfully limited her practice to predominantly nonsurgical and minimally invasive cosmetic services.
Her interests have included holistic rejuvenation, medical weight management, and anti-aging technologies for both the skin and body as a whole.
Her vast experience includes bio-identical hormone therapy in the form of pellets, creams, and patches, the medical and surgical treatment of various skin disorders, line and wrinkle fillers, neurotoxins, injectable liposculpture, intense pulse light therapy, laser resurfacing, Cool Sculpting, thermo-lo, collagen induction therapy with platelet rich plasma augmentation, chemical peels, laser hair removal, laser treatment of rosacea and pigmented lesions, hydrafacials, and more.
Dr Waddell has trained with leaders in a extensive range of cosmetic fields to develop a technical excellence in a carefully chosen array of procedures. She can provide a wide array of appearance enhancing treatments and would love to create a personalized care plan for you, taking into account your personal goals, budget, and allotment of downtime to allow you to become yourself in the fashion you envision.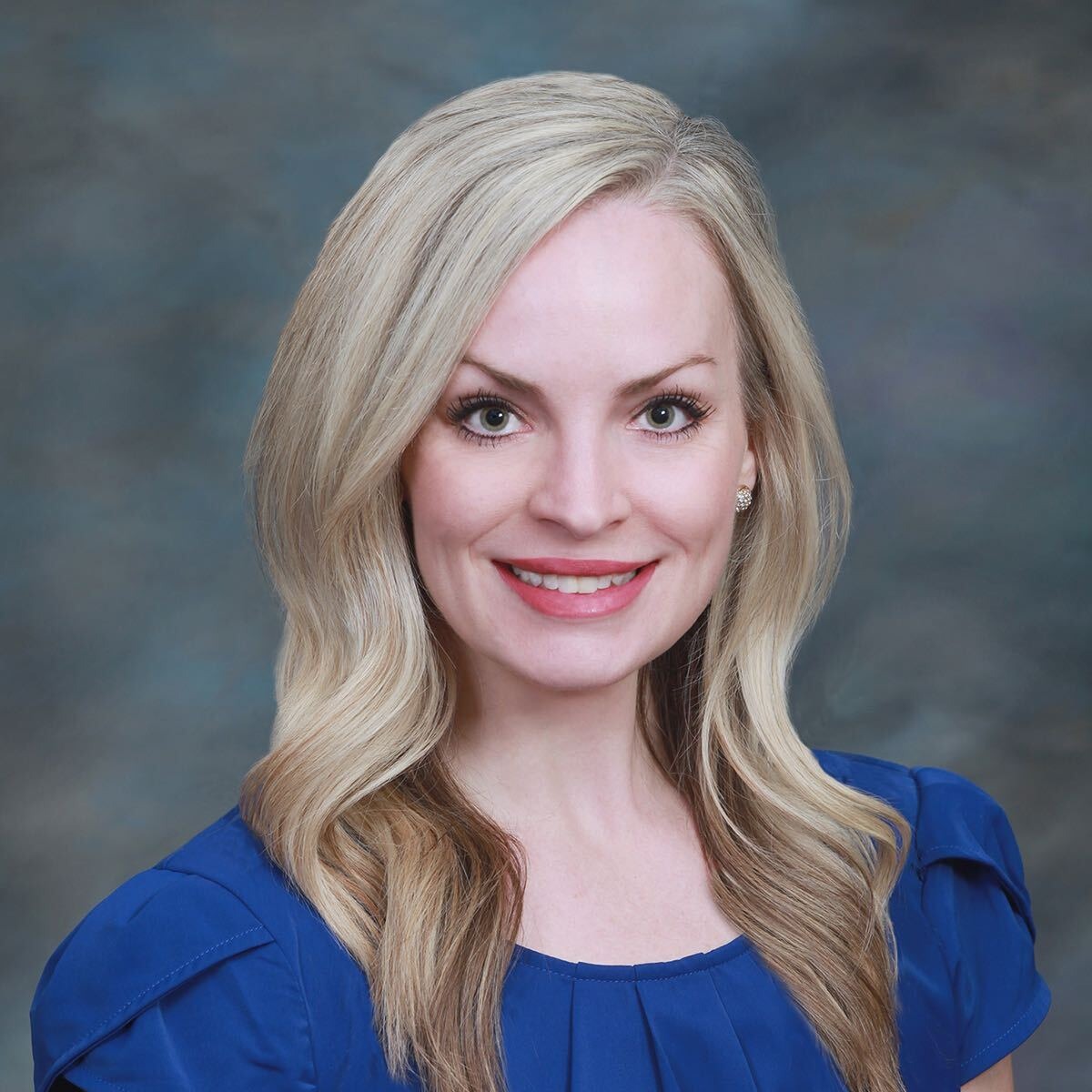 Stacey Shinaut, NP
Stacey received her Family Nurse Practitioner degree from Clarkson College in 2010, and has been working as an Infectious Disease Nurse Practitioner ever since. She has a passion for health and wellness, which drove her to expand her knowledge to include Aesthetic Medicine. Aesthetics has allowed her to use her advanced practice skills to empower clients to feel beautiful. She believes in enhancing facial features while staying true to a client's individual beauty, to deliver natural looking results. She is committed to taking her time to ensure she has a full understanding of her clients goals, which plays in a central role in forming an effective treatment plan. She specializes in line relaxers, dermal filler's, IPL treatments, micro laser pills, and RF micro needling.
Outside of work, she enjoys spending time with her husband and three daughters, going for a run with her dog Briggs, and relaxing at the lake.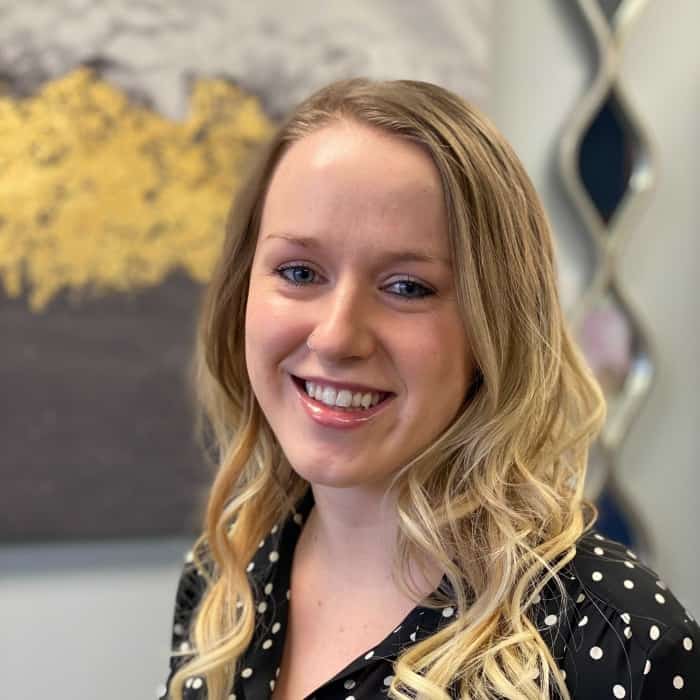 Bailey, LMT & Aesthetician
Esthetician & Massage Therapist
Bailey has been a licensed esthetician since 2012 and licensed massage therapist since 2011. She attended Aveda Institute in Minneapolis, Minnesota.
Bailey grew up in Minnesota and moved down to the Omaha in the beginning of 2020. She is married and has three beautiful dogs. In her spare time, Bailey enjoys traveling, exploring new places and hiking with her spouse and dogs.
Bailey chose aesthetics because she has struggled with her own skin and wanted to encourage confidence in all of her patients and help them love the skin, they are in.
She is driven by a love for building confidence in her clients. She studied massage therapy because growing up in Minnesota and playing Hockey, she took enjoyment in massage to help her body heal.
It doesn't matter if it's improving the look of the skin or the flexibility of the body she enjoys watching the results of her work come to life. Your visit with Bailey is customized to suit your specific goals. Her favorite service to provide is dermaplaning with a Hydra Facial.
Mellisa, Aesthetician
Aesthetician, Permanent Makeup Artist
Mellisa grew up and graduated from Sterling, Nebraska in 1998. She started out working as a clinical Dietetic Technician after graduating from SCC-Lincoln in 2002. Then graduated from UNMC College of Dentistry in 2010 with a Bachelor of Science Degree in Dental Hygiene. Mellisa recently returned back to school in August 2019 to obtain an Esthetician License. She is a Licenced Permanent Color Technician in the State of Nebraska. Successfully completed over seventy hours of both Academic and Practical application training in Permanent Makeup – Softap Microblading, Machine Eyeliner and Lips, and Advanced Microblading and Brow Shaping Course. She has served Omaha and its surrounding areas since August 2018. Specializing in microblading, permanent makeup touch-ups, cosmetic tattooing for lips and eyeliner and much more. 
Mellisa is passionate about health and beauty, so she loves helping clients find ways to enhance their "BeYOUtiful" self in the most natural way possible. Mellisa and her husband were married in 2010, and have two sons; Matthew and Andrew. When she is not seeing permanent makeup clients or car pooling the little ones, she is fulfilling her duties as a military wife.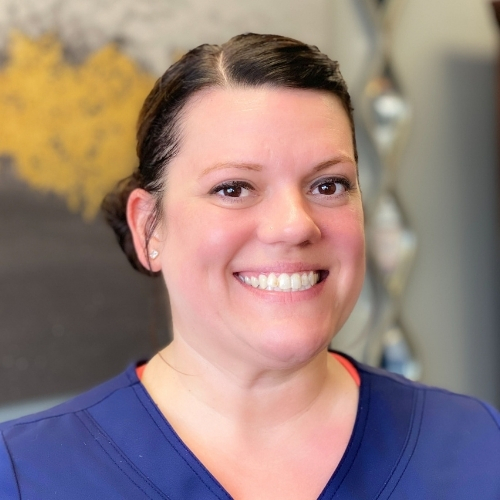 Kalah, LMT
Licensed Massage Therapist
Kalah has been a licensed massage therapist and certified eyelash extension technician since 2018.
Kalah grew up with both parents serving in the military and came from a small home town.  She moved to Gretna back in 2020, loving the small town feel. She volunteers for the Gretna Fire and Rescue as an EMT and Fire Fighter.  She enjoys being able to give back to the community.

Kalah has two beautiful girls that are her sunshine!  She enjoys hiking, going to the zoo, watching Disney plus and eating pizza with her family.

Kalah will graduate with her BSN in July of 2022 and will continue her career here at Aislinn as an massage therapist and work in aesthetics as one of our nurses. She believes it's important to feel the best you can.  Life demands so much from us, it's nice to know there is a place you can go and take time for yourself and be your best self.  She is excited to take this journey with Aislinn.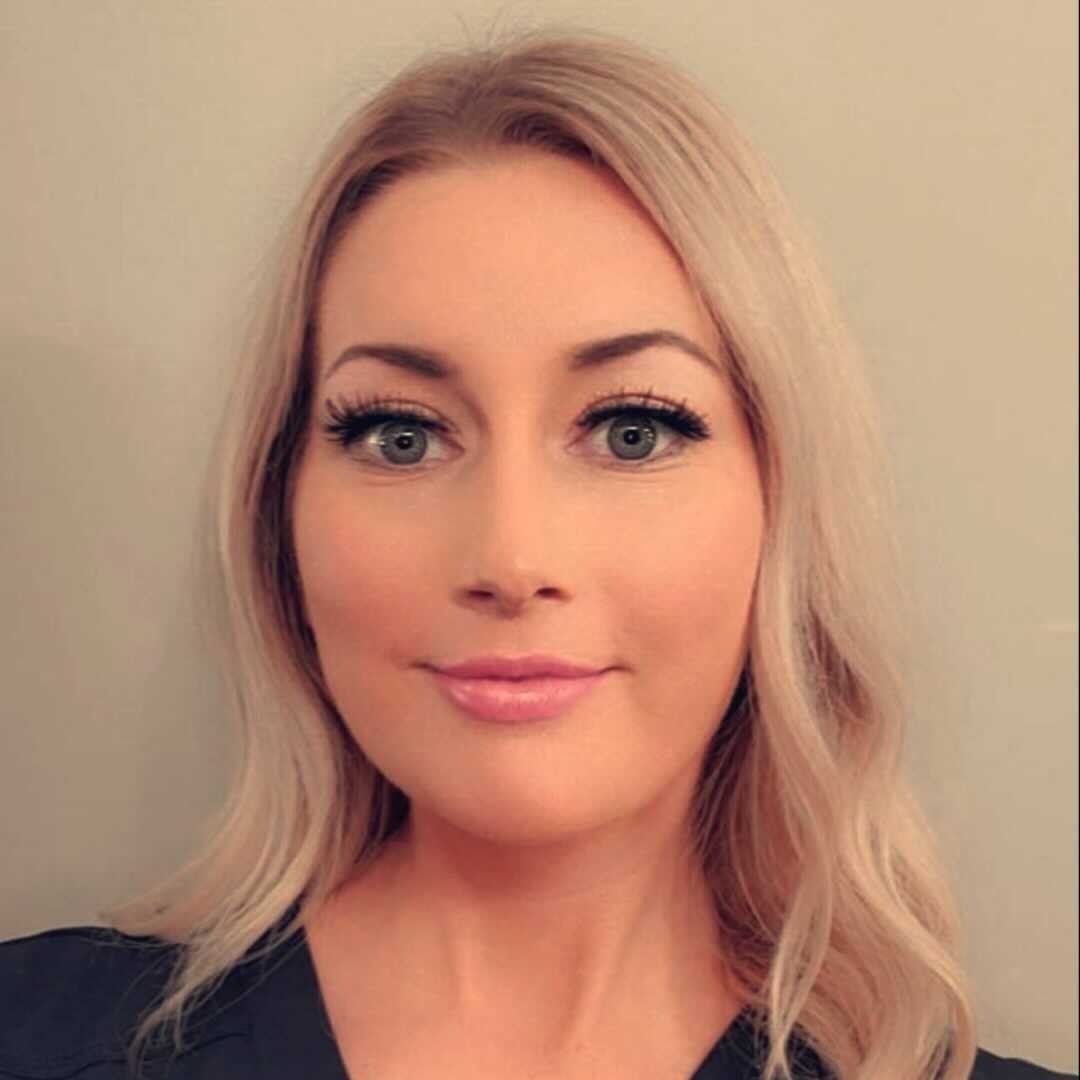 JaieCie
Advanced Skin Care Specialist
JaieCie is an Advanced Skin Care Specialist. Skincare has always been her passion. She loves pampering her clients to the max.  She enjoys giving them the healthy, glowing, radiant skin they deserve.
Her favorite procedures are the HydraFacial and the dermaplaning facial. Removing impurities and dead skin cells while replenishing the skin with vital nutrients is a must!  She enjoys giving her clients plump and firm skin for long term results that are felt and seen instantly with the Hydrafacial.
The Dermaplaning Facial rids the skin of the unwanted Vellus hair, allowing skin to benefit and soak up the antioxidants and peptides that come from moisturizers and serums. "Makeup goes on so much smoother after both of this procedure.  I love that my clients are able to apply makeup evenly in half the time, making this one of my favorite services!"
Revision YouthFull Lip Replenisher, Intellishade Matte SPF, SkinCeuticals C E Ferulic and Triple Lipid Restore, are a few staples that are found in her vanity. JaieCie loves helping clients love the skin they are in, feeling and looking their absolute best.
In her free time she enjoys spending time with her family and friends, and traveling. "Great skin doesn't happen by chance, it happens by appointment". Schedule with JaieCie soon!
Gift Cards
Give the gift of beauty.
New Patient?
Fill out our form.