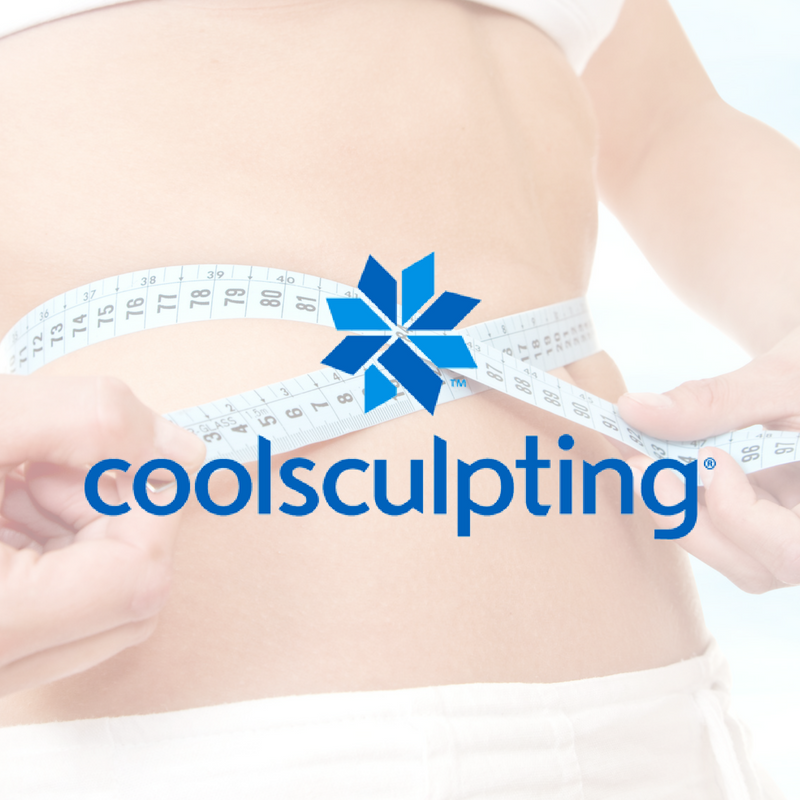 Coolsculpting
Safe, FDA-cleared, non-surgical fat reduction treatment.
Price is for a single zone (includes both sides of a bilateral area, i.e. flanks)
WE WILL PRICE MATCH WITH ANY VALID DOCUMENTATION!
Consultation is required prior to purchase
Coolsculpting®
You exercise. You eat right. But some stubborn fat bulges are immune to diet and exercise. You don't feel as confident in your own skin as you should. Or could.
Coolsculpting is a revolutionary non-surgical contouring treatment that freezes stubborn fat, which then is naturally eliminated from your body. No needles, no special diet, no supplements, no surgery. And most importantly, no downtime. It's safe, FDA-cleared, effective, and does exactly what it's supposed to do.
Call us to schedule your complimentary consultation!
Coolsculpting® Procedure – What to Expect
The Coolsculpting procedure is performed in our office and takes about one to three hours. The area treated is marked and covered with a gel pad to protect the skin. The physician then uses a hand-held vacuum applicator to gently draw the excess skin and underlying fat between the two cooling panels. You will feel a firm pulling sensation and may feel mild cold in the treated area. This sensation will dissipate, and the area will become numb (much as it would if an ice pack were applied).
The cooling process lasts for a predetermined amount of time. It must damage the fat cells, turning fat within the cells from a liquid to a solid. The fat is naturally flushed from your body in the ensuing two months. There is no evidence that the procedure has any adverse effects on levels of liver enzymes or blood fats (such as cholesterol). You will experience a gradual reduction of the fat layer, typically over two to four months time.
There are no needles, no anesthetic, no surgical incisions, no pain medications and no downtime. Temporary side effects include redness, minor bruising, cramping, tingling or numbness in the treated area. The manufacturer says that people can enjoy leisurely pursuits like reading, listening to music, surfing the Internet – even napping – during the procedure, and can resume their normal routine the same day.
Coolsculpting® Results
Company research suggests that the procedure can reduce the treated fat layer by 20 to 40 percent, adding that the average reduction is 20 percent. Additional Coolsculpting procedures can be performed after two to four months, resulting in another 20 percent reduction in the fat layer, according to a study presented at a meeting of the American Society for Laser Medicine and Surgery.
Visible differences in contour emerge after three weeks, but the most dramatic results take up to two months to show. The results are considered permanent because the treated fat cells are eliminated.
Are You A Candidate for Coolsculpting®?
Candidates for Coolsculpting should be within 10 to 15 pounds of their ideal body weight, with noticeable bulges or bumps that they'd like reduced. Patience is a must, as the results appear gradually, much like the results of diet and exercise.
Coolsculpting is not for everybody. If you are planning to lose a significant amount of weight, you should hold off on this procedure. Moreover, if you have already lost a massive amount of weight after bariatric surgery, you may need more invasive body contouring procedures, such as a tummy tuck or panniculectomy, to get rid of the hanging fat or flab. Discuss your body contouring options with Dr. Waddell.
Aislinn Patients Before & After Coolsculpting: