Black Friday
Line Relaxers Sale!
Line relaxers $10/unit – 30 unit minimum
Use code: 
RELAX30
Valid from 11/24 to 11/28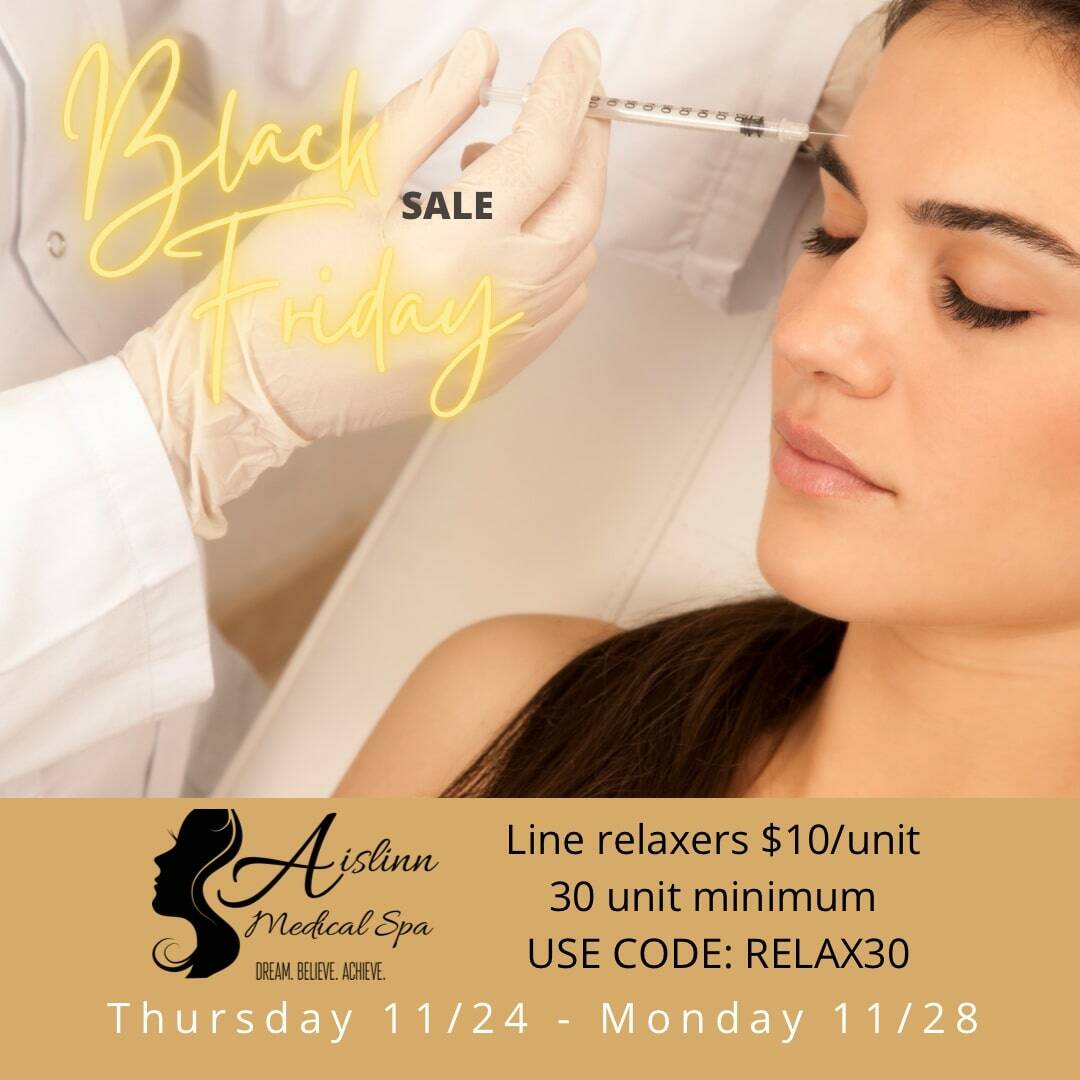 $12/Unit

Relax those facial lines with Botox – an FDA-approved way to treat crow's feet, frown lines, forehead wrinkles, and more!

$4/unit Natural-looking. Fast-acting. Long-lasting. Don't let your frown lines between your eyebrows define you. For adults who want a natural look, Dysport is a natural-looking, fast-acting, long-lasting, prescription injection proven to help smooth moderate to severe frown lines between the eyebrows—without changing the look or movement of the rest of your face.
Hurry! These deals are only available for a limited time!